Details
The fastest path from camera to editorial
Designed to mount easily to virtually any SDI or HDMI equipped video camera, Ki Pro Mini connects directly to your camera's digital output and captures full quality footage to Compact Flash (CF) media in Apple ProRes 422 or Avid DNxHD formats. When it's time to edit, just remove the CF media, transfer to your computer via card reader, and the footage is ready to use straight away in your editing software, without the need for additional import or transcoding steps.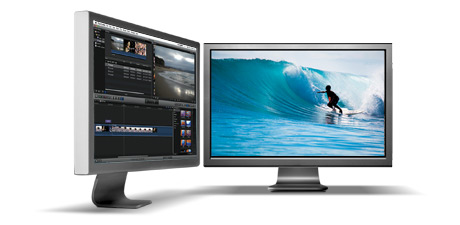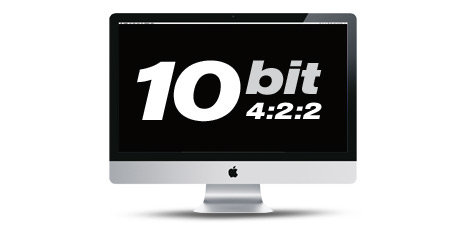 10-bit, full raster recording
Big on quality - but not on file size. Recording 10-bit, full raster files, Ki Pro Mini gives you high quality images that easily stand up to post processing requirements - and client scrutiny.
Compared to 8-bit recording devices, 10-bit 4:2:2 recording provides greater dynamic range, giving a superior representation of the original scene and allowing for more flexibility in post production when adjusting color and balance.
By utilizing efficient ProRes and DNxHD codes, file sizes are kept in check so you won't need to blow your production budget on extra storage.
Apple ProRes and Avid DNxHD
While many cameras record directly to digital files, most native camera formats aren't designed for efficient non-linear editorial work. Ki Pro Mini solves this problem by recording direct to the formats you edit in, using a variety of Apple ProRes 422 or Avid DNxHD codecs.
Different cameras each record to their own native formats, which can lead to inefficiencies in the editing process. Recording each camera to a Ki Pro Mini unifies production to a single file format, streamlining the edit process.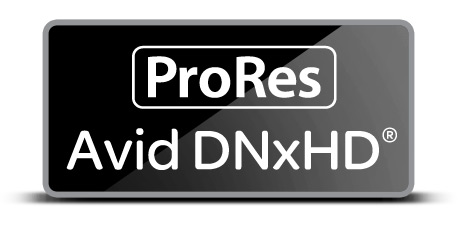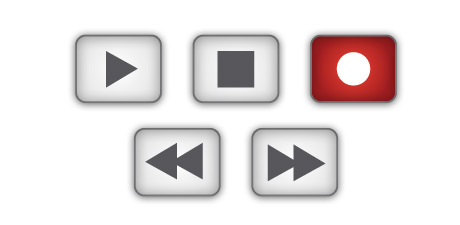 Familiar controls and intuitive operation
With simple controls and an intuitive operating system, Ki Pro Mini is easy to incorporate in your existing setup without having to worry about the learning curve.
Just like a traditional tape deck, Ki Pro Mini features straightforward dedicated Record, Play, Rewind and FastForward buttons making it easy to transition to with minimal training time. The current status of the Ki Pro Mini and all configuration information is clearly displayed on the built-in screen. The embedded OS uses a fast, flat menu structure that allows full configuration to be done directly on the device with no need to connect to a laptop to access operational parameters.
Ready for action
Compact but rugged, Ki Pro Mini is designed to withstand the rigors of real world use, shoot after shoot, day after day. We use the highest quality components to ensure it's ready to go to work every time you are.
It may be small, but Ki Pro Mini is made of lightweight, strong aluminum, with a robust construction that allows it to support the growing amount of extra gear that is attached to today's cameras.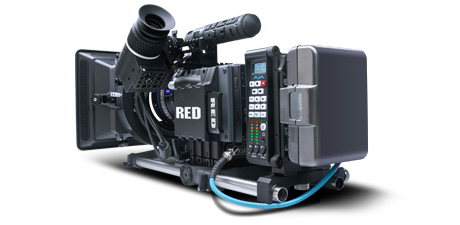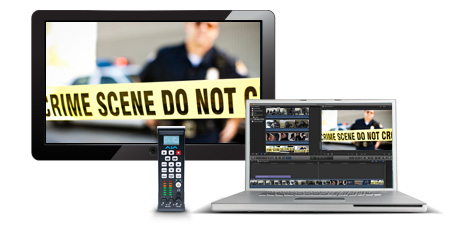 Playback and edit on-set
Ki Pro Mini vastly extends on-set capabilities for smaller productions and fast-moving shoots. Recorded shots can be played immediately without the need for separate video assist equipment.
If you're using a mobile editing system, footage from Ki Pro Mini can be edited while you're still on the set, letting you make sure you have the right shots and allowing the talent to see their performances in context to give them better insight into the scene.
Flexible mounting options
Because no two setups are ever the same, you need the flexibility to adapt to the circumstances of any shoot. The Mini Mounting Plate attaches to the sides of the Ki Pro Mini and provides almost endless mounting possibilities when used in combination with battery plates, hot shoe mounts, articulated arms and more.
Giving you more options for mounting, camera balance and weight distribution can be carefully controlled instead of just adding another device to the body.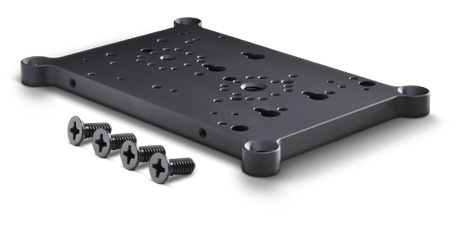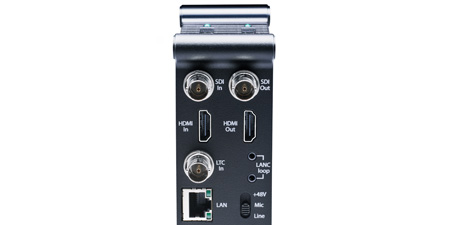 Broadcast-quality SDI and HDMI I/O with embedded analog audio support
Ki Pro Mini is designed to give the best results whether your system uses SDI, HDMI or a combination of both. And because the SDI and HDMI outputs are both always active, the Ki Pro Mini is not just a recorder but a converter as well.
Saving time in the edit stage, the two XLR analog audio inputs allow on-set audio to be recorded directly into the ProRes or DNxHD files, meaning less work synchronizing audio and video from separate sources.
Remote configuration and control
The area around a camera is a crowded place on the set, so as soon as it's connected, Ki Pro Mini requires minimal direct user interaction. Record start/stop operation can be triggered automatically by detecting information in the SDI signal or by using a separate LANC control on properly equipped cameras.
Ethernet connectivity of Ki Pro Mini allows control and configuration to be performed via web browser at distances up to 100 feet. Networking multiple Ki Pro Mini units together means they can all be controlled from a single interface and locked together for gang recording, status monitoring and playback.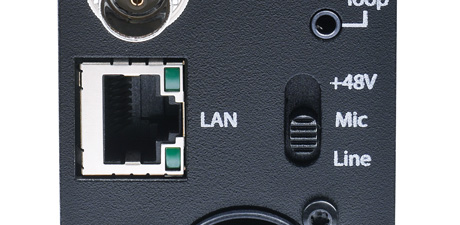 Additional Information
| | |
| --- | --- |
| Format | Apple ProRes 422 (HQ) Apple ProRes 422 Apple ProRes (LT) Apple ProRes (Proxy) |
| Input / Output | HD/SD-SDI w/24-bit Embedded Audio: BNC (x1) HDMI w/24-bit Embedded Audio: SMPTE-259/292/296 (x1) Analog Line/Mic Audio: XLR 24-bit A/D (x2 Output) Ethernet: RJ-45 (x1) Timecode: BNC (x1 Input) Headphones: 3.5mm Mini Jack (x1 Output) LANC Loop (x2) |
| Media | Compact Flash Cards, and holds (2) Compact Flash |
| Power Requirement | 100-240VAC |
| Power Consumption | 12VDC |
| Dimensions | 1.8 x 5.4 x 3.5" (4.6 x 13.7 x 8.9 cm) |
| Weight | 1.26 lbs (0.57kg) |