Details
Compact routing
KUMO compact SDI routers provide powerful signal control in a compact 1RU frame that is ideal for small facilities or space-sensitive locations. Cost-effective, without compromising power or flexibility, KUMO supports full broadcast specifications over SDI, HD-SDI, and 3G SDI, making them a perfect fit for any broadcast, production, or post production environment, from mobile sports trucks and edit suites, through to corporate video installations or live theatrical A/V rigs.
KUMO SDI routers are available in two configurations: the KUMO 1616 supporting sixteen channels in and out, and the KUMO 1604 supporting sixteen SDI inputs and four outputs.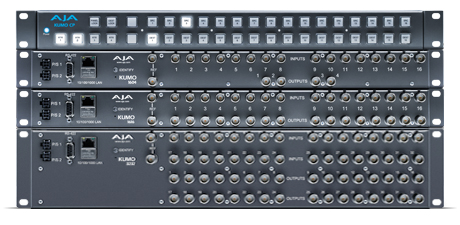 Powerful signal control
Just 1RU high and less than 2" deep, KUMO fits in the most space-constrained locations, offering flexible routing with support for SD, HD and 3G SDI I/O.
The powerful cross-point routing matrix allows the mapping of any input to any output. Signals can also be sent to multiple outputs without the need for additional patch panels or distribution amplifiers.
Broadcast-standard reliability
Designed for critical broadcast, production and post environments, KUMO hardware uses premium components coupled with dual redundant power supplies to ensure uptime in the unlikely event of a power supply failure.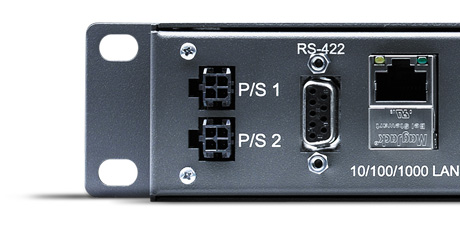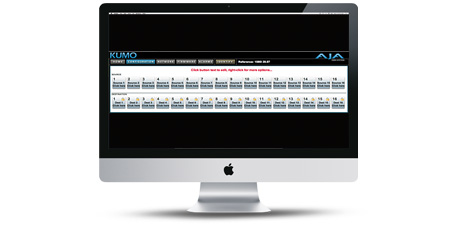 Simple installation and configuration
Running Embedded Linux, KUMO routers are network-ready and support powerful HTTP control and monitoring via a web browser - without the need for any additional software.
KUMO's auto-detect Bonjour™/Zeroconf protocols mean that network configuration is automatic, just connect KUMO to your network or a computer and the system will self-configure, ready for use. Alternatively, standard network configuration allows access to each KUMO via its default IP address. Once connected to KUMO using a web browser, you can configure the full TCP/IP settings, select and name KUMO routers, name sources and destinations, and perform all operational functions.
KUMO Control Panel
KUMO CP is an optional 1RU control panel that can be used in standalone or networked configurations.
Connecting via Ethernet to the same network as the KUMO routers, KUMO CP enables full control from any location without the need for a computer. Up to four KUMO routers can be controlled from a single control panel.
For standalone configurations with KUMO CP, all KUMO hardware units can be connected together directly using standard RJ45 cables or a switch, if required. KUMO software automatically assigns routers to control panel delegations so the system is ready for use immediately.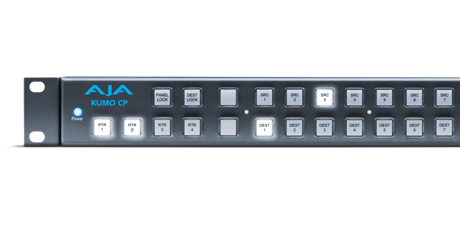 Additional Information
| | |
| --- | --- |
| Video I/O | SDI (SMPTE 259/292/296/424), BNC |
| Audio I/O | N/A |
| Power | KUMO 1616: 20 watts, +12 VDC nominal, 9-18VDC range, optional redundant power |
| Dimensions | 1616: 19" width x 1.75" height, x 1.5"" depth (483 x 44.5 x 38.1 mm) |
| Weight | 1.4 lb |